Welcome to Cistercian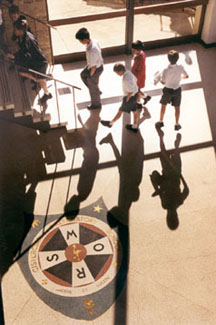 Our website serves two purposes: first, we hope to introduce you to Cistercian if you are not already familiar with us; second, we hope to provide you with useful information if you are already a member of the Cistercian community.
Our school's motto is Ardere et Lucere, to be enkindled and to enlighten. Cistercian Preparatory School is a community in which every boy's natural capacity to understand and to work for the good of others is enkindled so that he can then go forth and enlighten the world in which he will live.
Our website offers you a glimpse into the community of Cistercian Preparatory School as we go about our vision of preparing talented boys for the colleges of their choice by challenging their minds with excellent academic programs, by molding their characters through the values of Catholic education, and by offering them guidance with both understanding and discipline.